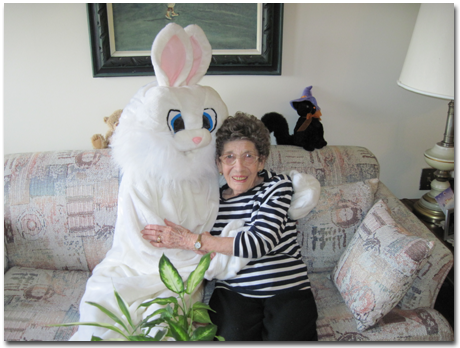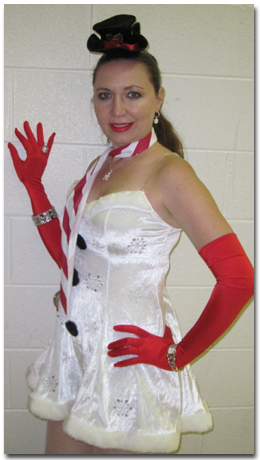 Music Therapy for Seniors
  Professional entertainer, Kelly, brings a non-stop, action-packed, interactive show to your event. Many entertainers claim to be "interactive", but Kelly takes this concept to a whole new level. Through her dancing, singing and skits, she engages the entire room. A show this fun is a great family experience for toddlers, their grandparents and everyone in between. Not to worry, Kelly will have everyone up and moving.
  She does it all -- corporate events, Nursing Homes, Assisted Living facilities, Festivals, Car shows, Private Parties, Daddy - Daughter Dances, DJ and Karaoke. She also comes in costumes depending on your party theme.
  If your're looking for a professional entertainer -- someone who will work your room, engage your guests, and give them more fun than they have ever had - book Kelly Miller! That is your best bet!
  Testimonials are located below the song samples.
  Kelly performs in many costumes depending on the event. Here are some samples of costumes she has perform in.
Here are a sampling of songs performed (click on the link and then click on the video to view the video)...
Bye Bye Blackbird
 Almost Like Being in Love
Sentimental Journey
Here are a sampling of songs that Kelica will sing when she performs for seniors...
Sample 1:
Sample 2:
Sample 3:
Sample 4:
Sample 5:
Sample 6:
Sample 7:
Sample 8:
Sample 9:
Sample 10:
Sample 11:
Sample 12:
Sample 13:
Sample 14:
Sample 15:
Sample 16:
Sample 17:
Sample 18:
Sample 19:
Sample 20:
Sample 21:
 Testimonials:
Residents, family and staff absolutely loved your show. Hoping to see if you have any availability for Wednesday evenings in September and November? Colleen told me that evenings are limited so I would be willing to work with you. Thanks again for such a wonderful performance. Hope to hear from you soon.
Thank you for entertaining my residents! They have nothing but nice things to say about you. One resident actually wont come on one of our outings because he is worried he isn't going to make it back in time to see you.
-------------------- 
I've shared your number with a few other LED . I hope they've booked some shows too.
 --------------------
My name is Dean and I work at American House Senior living Community in Southgate, Michigan.  I just wanted to say that not only is Kelica a great singer but a wonderful performer as well!  She got the audience involved by letting them help with the singing and she even persuaded some of them to dance!  She had a lot of different props and costumes to use as well.  I cannot say enough about how great she is.  I will be booking her a lot in the future and you should too!